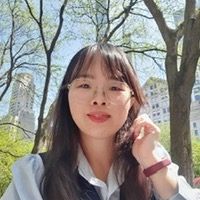 Nichcha Subdee
Participant
I would like to introduce the 'Si vWORK' application and website, exclusively designed for employees of the Faculty of Medicine, Siriraj Hospital, and created by the Siriraj Information Technology department. This system offers several features that enhance communication and collaboration within the hospital. Whether it's accessing all employees' contacts for chatting and sharing files, broadcasting news and announcements, creating posts, checking income, or making appointments for influenza vaccines. In my opinion, this application is successful in the following factors:
Data = The announcements and news are credible and released daily, providing up-to-date information. The released information covers activities and important announcements that all employees need to know.
Cost = The website and application are created and developed by the organization, so maintenance costs should be minimal.
Operation = The Siriraj Information Technology department provides sufficient technical support for users, allowing them to report problems by creating a post on the IT board.
Design = The design of both the website and application is user-friendly and highly secure as it requires SAPID (Siriraj Employee ID) to create a username and password for system access.
People = The Faculty encourages all Siriraj Hospital employees to download this application to their devices, leading to extensive usages.
Overall, as a user, I think Si vWORK is a successful system. It facilitates communication among employees without the need for personal contacts, provides fast and accurate information from the organization, and allows users to ask questions or report concerns etc. These features of the systems aim to improving workflows and other aspects within the organization.