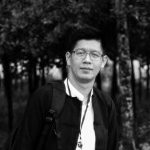 Soe Htike
Participant
An example of a successful HIS in the Ministry of Health, Myanmar, is the electronic Health Management Information System (eHMIS). This system was implemented nationwide using DHIS2 open-source software, which was adopted as the National Platform in Myanmar in 2014. The eHMIS collects real-time data reported by Basic Health Staff from the township level.
It has been successful in providing reliable and timely health information for timely decision-making to ensure an equitable, effective, efficient and responsive health system. It provides real-time data access to the users with key health indicators, such as disease prevalence, maternal and child health outcomes and immunization coverage.
A number of factors might contribute to the success of the eHMIS, including:
Data: The eHMIS uses standard data definitions and reporting formats, which ensures that data is collected and managed consistently. The system also includes a number of data quality checks to ensure that the data is accurate and complete.
Design: The eHMIS is user-friendly and secure. It is also accessible to a wide range of users with system-created accounts. It was built on the DHIS2 open-source platform, which is flexible and compatible for use in a wider context.
Operation: The eHMIS is hosted on a secure and reliable server. It is also regularly updated with new features and functionality. It also provides technical support and training for users.
Cost: The eHMIS is relatively affordable to implement and maintain as it was built using open-source software. However, the exact cost details should be mentioned on the webpage.
People: The eHMIS has been implemented with the support of a dedicated team of staff at the Ministry of Health and other partner organizations. The HMIS unit works closely with users to ensure that the system meets their needs and is easy to use. However, detailed information about user satisfaction or attitudes towards the system should be mentioned.
However, while these factors contribute to the success of the eHMIS, challenges may still arise in each of these areas. Continuous monitoring and improvement are necessary to ensure the sustainability of the system.
Source:
Electronic Health Management Information System – Ministry of Health.
https://www.mohs.gov.mm/Main/content/page/electronic-health-management-information-system