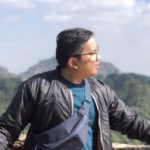 Myat Htoo Linn
Participant
Hello Sirithep!
Thank you so much for sharing this valuable project, I didn't hear it before.
I would also consider health in our hands from the customer satisfaction point of HNC patients.
This is much more likely to enhance the satisfaction of the patients if the BD2Decide project includes data visualization for the patients within their ranges, especially for enhancing the engagement of their personalized care and making informed and shared decisions between physicians and patients. That may be also a contributing factor to better treatment outcomes.