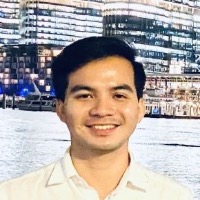 Teerawat Pholyiam
Participant
Yes, I have heard some of my friends who have ever used the Electronic Medical Record (EMR), they complained the system took to overtime and that this can lead to increased workload of having to complete documentation outside of regular working hours, including the interoperability some system has difficulty to exchange data each other, this can lead to create data silos and burnout.
To avoid and reduce these issues of physician burnout related to EMRs, I would like to suggest that –
Work-Life balance to reduce administrative tasks; this may encourage a healthy work-life balance by setting realistic expectations for EMR usage and providing resources to manage workload and to minimize administrative responsibilities within EMR, may explore options such as utilizing voice recognition software or employing scribes to aid in entering data.
Also, to ensure that EMR system can seamlessly exchange data with other healthcare systems (Interoperability) to support coordinated care and reduce duplication of efforts.