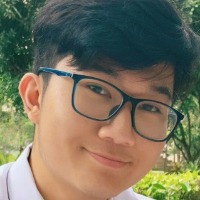 Weerapat Pipithruengkrai
Participant
This is my opinion for this scenario.
Should you give the data out?
Yes, I considered providing the data to the research team. However, it must be done by obeying ethical principles, terms of use, and data anonymization to protect the personal information in the database.
How do you not violate any of the General Principles of Informatics Ethics?
There are several ways to not violate any General Principles of Informatics Ethics below:
Data anonymization: Anonymize data to remove personal information to ensure that the data cannot be linked to specific individuals.
Ethical review: Ensure that the research team's study and data usage have undergone ethical review by institutional review boards or ethics committees to assess the study's ethical integrity.
Term of use agreement: Implement a formal data use agreement with the research team about terms and conditions of data access and sharing.
If you want to provide the data to them, what and how will you do it?
As I need to provide data to them while maintaining confidentiality, these are measures that I need to take:
Anonymize data: Remove all identifiable information from the dataset, and replace them with unique identifiers.
Secure access: Use secure channels for transferring the anonymized data to the research team, to ensure that only authorized personnel from the research team have access.
Data use agreement: Have a formal data use agreement that specifies the terms and conditions for data usage and sharing.
Ethical Review: Verify that the research team's study has been approved by ethics committees to confirm that the research aligns with ethical standards.
Monitoring: Monitor and audit the use of the data to ensure compliance with the data use agreement and ethical guidelines.