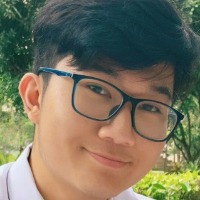 Weerapat Pipithruengkrai
Participant
These are my opinions and solutions to this scenario.
What should you do?
In this situation, the most moral thing to do is to maintain patient confidentiality and not tell anyone without their consent.
As a health information professional – can you tell your friend?
No, I cannot tell my friend. As a health information professional, I need to obey laws and ethical standards. This means I cannot disclose a patient's medical information to anyone without their consent, even if that person is a friend.
Can you interfere with other people or family issue?
No, I cannot interfere in other personal or family matters. My responsibility is to keep patient information secret.
But, should your friend not know about this because she might be at risk?
Yes, my friend should know about this. However, I cannot tell her without her husband's consent.
How will you follow the fundamental principles about right to self-determination, doing good and doing no harm to others?
The best way to help her in this situation is to talk to my friend's husband about the importance of disclosure and offer him support.
Isn't it your obligation and the right of the subject to hold the information?
Yes, it is my obligation to protect patient information. Patient have the right to control their information and I need to follow this rule.
However, as I mentioned above, there are solutions if there is a risk to my friend's health or safety.