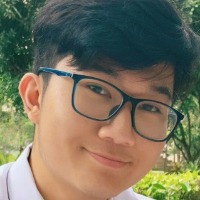 Weerapat Pipithruengkrai
Participant
For this discussion, I would like to bring up the "Newborn Screening on Web Application" again.
The main factors such as Data, Cost, Operation, Design, and People that make the newborn screening system successful or fail can be explained below:
Data: The system be accurate and up-to-date. This data is used to identify newborns who may be at risk for certain conditions and allow healthcare practitioners to take action in time.
Cost: The system must be cost-effective to implement and maintain. To reduce delays in implementation or the likelihood of making a system that does not meet the requirements of the hospital.
Operation: The system must be accessible and reliable for healthcare providers, as this could affect diagnoses and treatment time. Also, the system should be able to integrated with other systems, to improve efficiency and reduce the risk of errors.
Design: The system should be designed to meet the specific needs of the hospital to input data, review results, and make timely decisions efficiently.
People: The system must be supported and maintained by IT staff who can help healthcare providers use the system productively. So healthcare providers must be willing to use the system and confident in its effectiveness and reliability.