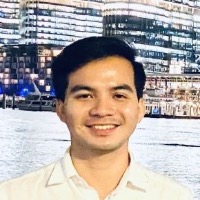 Teerawat Pholyiam
Participant
Hi Sirithep! Thanks for sharing this. It's knowledgeable and informative for me. I would like to further share the additional values of the project in terms of customer satisfaction and improving outcomes as follows:
Patient-Centric (customer satisfaction): Patients are likely to be more satisfied with their healthcare experience when they receive personalized care that takes into unique needs and BD2Decide's approach to involving patients in treatment decisions through individualized co-decision aids can enhance patient satisfaction and engagement in their own care.
Personalized Care (improved outcomes): Customizing treatment to the specific needs of each Cancers of Head and Neck Region (HNC) patient can lead to better treatment outcomes. Patients may experience higher survival rates, reduced complications, and improved quality of life. This can contribute to better long-term health outcomes for HNC patients.