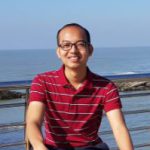 Pyae Thu Tun
Participant
The finding is interesting that it is not as I expected while imagining the benefits of using EMR which is the basic one for health information exchange. It's obvious that we have to experience the side effects together with the use of technology with good intention. But I have a similar kind of complaint from medical doctors when they have to start using the small portion of recording patient's health for PrEP (medicine taken to prevent getting HIV) implementation. Since the patient identification, history, key population classification, matching the eligible criteria, verifying the lab result must be recorded in the tracker, they started to complaint as they have changed the practice of recording manually in paper form. Comparing the traditional process, this EMR practice can result in a greater benefit like it can identify duplicate patients, reduce second time data entry for next visits, reminder system for follow up and defaulter case, real time data visualization and ready-made report on every month. Though there are many more advantages over manual practice, healthcare workers are not reluctant to initiate the EMR practice.
As the finding already stated, some of the consequences cannot be avoidable and we have to adapt to the dynamic nature of IT era. But we can reduce most of the problems by learning from the experience and finding the possible ways to prevent unnecessary burden to the healthcare workers and users. Some of that includes:
– Providing adequate training to healthcare professionals on how to use EMRs efficiently.
– Ensuring that the EMR system is user-friendly and easy to navigate.
– Reducing the amount of time spent on data entry by the help of an administrative person or using available advanced technology.
– Providing adequate technical support to healthcare professionals.