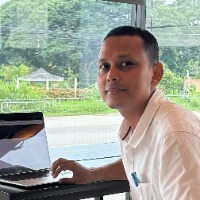 Phyo
Participant
Being a public healthcare provider, I have a few experiences with physicians dealing with burnout due to EMR records at hospitals. Thus, I searched for this information on the internet, and I found out that one of the studies on physicians in 16 U.S. states showed that clinicians had spent 44.9% of their time on the EHR in outpatient care. Although 23.6% of the time was multitasking with the use of EHR, a large proportion of physician time had been contributed to electronic health records. It was an undeniable fact that if someone was spending more time in one area, he/she had to sacrifice time in other areas which cost less quality time in consultation, and clinicians became unsatisfied with their care, experienced medical errors, behaved unprofessionally towards their colleagues, finally ended with early resignation and costly turnover.
There could be several ways to prevent this unwanted situation such as fatigue, burnout, and frustration towards EMR in hospitals. Possible ways might be:
EHR training for clinicians: All clinicians who regularly use EHR should complete the training from the software provider. Software providers also take the chance to learn from users in order to improve workflows in another version/update.
Usage of mobile devices with a medical assistant: I believe that EHR records can be performed especially with a tablet data recording. In addition, when a physician is occupied with patient consultation or examination in a certain circumstance, entering medical information should be delegated to another staff member such as a medical assistant to avoid workload only on the physician and sharing workload among healthcare workers.
Technological innovation: New technologies such as voice recognition, digital scribes, and connected devices have been explored to automate the health industries. But it still needs time to study user experience which is many years behind that of other industries.