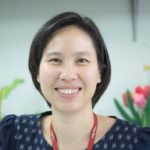 Saranath
Keymaster
Thank you Phyo for sharing the system. The eWARN system is an important tool for disease surveillance that requires real-time communication and data dissemination. Another good think is I think eWARN based core concept can be applied to surveillance system for other country, but each country can customize to make it fit with their own situation and process.
Organization: Information is presented in a clear logical sequence. Your presentation was about 3-min over the time-limit allowed.
Content: Accurate and complete explanation of key eHealth domains and benefits.
Presentation: Good visual-aid. well-communicated. One thing that can be improved: if you watch your own presentation, you can recognize that you said a number of "errr". I would be nice if you could practice to avoid this unnecessary word for next presentation. You may need to start with writing a script and take a lot of rehearsal until you feel comfortable. I really encourage you to practice on this skill.