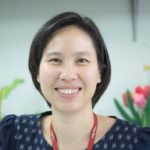 Saranath
Keymaster
Thank you Pyae for sharing. Currently, this kind of App has play an important role in health and life-style monitoring of people widely. I actually have one, but not the Google Fit, it really helps.
Organization: Information is presented in a clear logical sequence. On-time.
Content: Accurate, complete explanation of key eHealth domains.
Presentation: I like your slide presentation- good visual aid. well communicated, clear audible voice. You closed your talk by encouraging us to try the App, which is interesting.