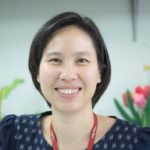 Saranath
Keymaster
Thanks for sharing the DrCAN App. This App will be a good tool for patients to monitor their HT status. Doctors can also see the overall picture of the disease for each patients, this could really health on management of the disease. I hope that the App will add more NCDs monitoring such as DM to the App in the next phase.
Organization: Information is presented in clear logical sequence. However, your presentation was about 4 minutes over the time-limit provided. I think you can shorten the introduction part (taken half of your presentation), as we all know the burden of HT and NCDs (probably one slide to emphasize this burden).
Content: Accurate, Interesting, and complete explanation of key eHealth domains.
Presentation: Well-communicated. Great visual-aid. Using clear audible voice.