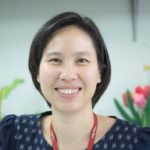 Saranath
Keymaster
Thanks for sharing. This app would be beneficial for both healthcare provider and patients. I think, similar to Thailand, people can buy western medicine from drug store without doctor prescription. Having a resource to identify medication will be very useful.
Organization: Information is presented in a clear logical sequence. On-time.
Content: Accurate and complete explanation of key eHealth domains. It would be nice if you could show more functions that the App can do.
Presentation: Visual aid is clear and easy to follow. well communicated. use clear audible voice.
Well done!