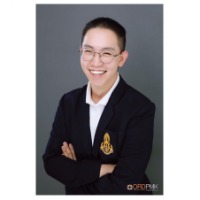 Teeraboon Lertwanichwattana
Participant
What is your opinion on this discovery? Have you, or health officers you know, ever expressed concerns about using EMRs?
I strongly agree with this finding based on my personal experience working in outpatient departments at various hospitals. I've had to familiarize myself with different EMR systems, some of which were user-friendly, while others were not. To illustrate, when the EMR system is not intuitive, it becomes challenging to provide timely advice to patients while they patiently wait for me to navigate through a lengthy approval process on the EMR.
Do you have any suggestions for avoiding or mitigating this issue?
I believe significant improvements are needed to enhance user experience. EMR systems should be designed collaboratively with healthcare professionals to ensure they are user-friendly, intuitive, and efficient. It is crucial for designers to personally use the EMR systems and time themselves completing the process of examining a patient and recording information. Additionally, automating certain administrative tasks related to EMRs, such as managing appointments, confirmations, and patient reminders, can significantly reduce the time physicians spend on non-clinical activities. Implementing features like automated appointment scheduling and reminders in EMR systems can alleviate the administrative burden substantially.