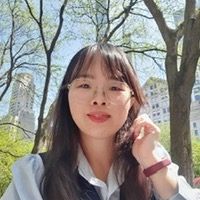 Nichcha Subdee
Participant
At Siriraj hospital, there is a decision support system on the electronic medical record. When I enter the Hospital number (HN) of a patient, it will pop-up an alert/reminder, mostly about drug allergies and some severe diseases that the patient has. This will help the physician to avoid giving the medication that the patient cannot take.
In my opinion, the factors that might influence the implementation of the decision support system at a hospital are as follows:
– Data integration: Combining all patient records, whether they are medical records, lab results, or readings from any imaging or endoscopy, into the DSS is challenging. However, the DSS will work effectively if we have all the data to analyze and assist the physician."
– Up-to-date the DSS: Keeping the DSS up-to-date with the latest medical research and technologies is essential to enhance its ability to assist the physician in treatment planning.
– Healthcare staff training: Healthcare staff training is crucial because, in the end, those who decide the appropriate treatment for a patient are the healthcare staff. Therefore, it is essential to train them to use the DSS effectively.