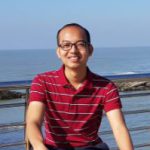 Pyae Thu Tun
Participant
Before reading this paper, I used to think of eHealth as solely managing health data and information using technology and electronic devices, but now I see it covers a wider range of concepts across three overlapping domains.
Since eHealth is a broad term that should be viewed from various aspects of digital technology for health, I would like to propose a possible definition of eHealth as follow:
eHealth is the use of digital technologies to collect, track, monitor, communicate, and manage health data and information for individuals, groups, and populations for better health outcomes.
This will reflect the three main domains of eHealth identified in the paper: health in our hands, interacting for health, and data enabling health. It also acknowledges the diversity and complexity of eHealth applications and scenarios, as well as the potential benefits and challenges of eHealth for health care delivery, research, education, policy, and practice.