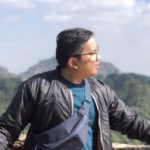 Myat Htoo Linn
Participant
As this was mentioned in the paper as there were a total of 51 unique definitions for eHealth were identified as far back as 2005 and the key informants in this paper also defined different meanings.
Personally, and simply, I have noted the definition of eHealth as the use of digital tools and technologies to enable the better health of the population in various ways under 3 domains. But at that point, I also acknowledged a state-of-mind, a way of thinking, and an attitude of the people in addition to the technical development in a broader sense.
Under the "What is eHealth?" questions in the paper, the responses ranged from representing the current literature as "eHealth is a way to incorporate technology into health care to promote health and well-being", for those who considered progressive as "eHealth is so pervasive in health research, implementation and practice of health that it's almost like the oxygen", and even thought-provoking as "eHealth means the ability to dial a doctor from home and the interconnectedness of all of our medical details".