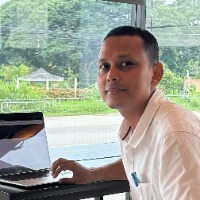 Phyo
Participant
I would choose 'banking data' as big data. It has the following characteristics of big data.
Volume: Loads of data such as bank account registration, users' transactions, cash deposits, transfers, withdrawals, etc. have been uploaded and updated every day with a certain amount of data flow.
Velocity: the data has been processed between the users and the servers with incredible speed when there is a transaction at the bank or other stuff.
Variety: Several data types are included in the banking data such as transactions, credit amounts, cash reports, mobile top-ups, etc.
Value: The executives in banking can make quick business decisions in response to real-time analysis of big data.
Veracity: The information and reports generated can be trusted by both account holders and bankers.