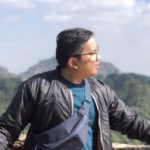 Myat Htoo Linn
Participant
I would like to mention LinkedIn which is a professional networking platform dealing with big data like many other social media. This will fit into the following big data characteristics;
Volume: This platform generates and stores massive volumes of data daily which includes user profiles, connections, job postings, messages, and content. As of 2023, LinkedIn has 900 million users. Of these, 310 million are Monthly Active Users (MAUs) on LinkedIn.
Variety: Data comes in various forms, such as structured data (user profiles, job listings), semi-structured data (user-generated content, messages), and unstructured data (text, images, videos).
Velocity: LinkedIn updates real-time data. User interactions, job postings, and content creation occur continuously, requiring systems to process and make sense of data streams rapidly.
Veracity: Data quality is crucial on the platform to ensure accurate user profiles and recommendations because this is related to professional learning and job-related networks. Managing data quality involves cleaning and validating data to eliminate errors and inconsistencies.
Value: The primary goal of leveraging big data on LinkedIn is to extract actionable insights. This includes understanding user behavior, improving user engagement, enhancing content recommendations, and helping recruiters find suitable candidates.