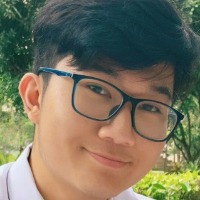 Weerapat Pipithruengkrai
Participant
For this discussion, I would like to discuss about "OutSystems", a low-code development platform. Although OutSystems is not in the traditional sense, it can be used as a Decision Support System (DSS) from their tools and modules to create applications that support complex decision-making activities such as healthcare tasks.
In our hospital, we use this platform as a Decision Support System to create various DSS applications to handling with various implementation tasks for healthcare requirements. This platform provides several benefits such as rapid development, user-friendly features, and data integration.
In my experience, these are factors that might influence the decision support system implementation.
Data quality: The quality of data is essential for the DSS, maintaining and ensuring data availability and integrity is essential.
Integration: As healthcare data comes from various sources, the data integration ability is required to support multiple healthcare requirements and needs.
User expertise: The implementation requires a team of skilled professionals to make DSS effective and meet user needs.