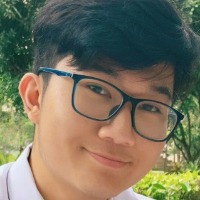 Weerapat Pipithruengkrai
Participant
In my opinion, I think the paper points out important issues caused by EHR since complaints about using software are not uncommon within the healthcare industry. Physician burnout from poorly implemented EHR is a serious problem that can lead to negative consequences that can affect the process of the healthcare system.
I have heard complaints from health officers regarding EMR, these common complaints that I experienced:
– EMR are often difficult to use and navigate.
– Using EMR can be time-consuming.
– EMR can generate too many alerts, which can be bothersome and lead to alert fatigue.
– EMR can be poorly integrated with other systems, making it difficult to access the information and use it with another application.
There are several suggestions to avoid or reduce physician burnout related to EMR:
– Improve EMR design to be more user-friendly and efficient.
– Implement alert features to be more practical and organized, such as prioritizing alerts and reducing the number of low-priority alerts.
– Provide training and support on how to use EMR effectively.
– Focus on interoperability and keep it up to date to ensure that physicians have easy access to the information they need to provide care.