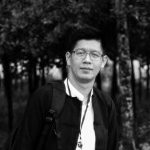 Soe Htike
Participant
Thank you for your brilliant explanation of a project relatively unfamiliar to me, Weerapat!
I think if the system can generate lab reports automatically, it will eliminate the need for healthcare professionals to transcribe the results manually. This is outstanding because it usually takes a lot of time and money in the current practices.
As a father, it would be satisfiable if I could see my baby's screening results, as well as information about the disorders that can be detected and the treatment options available.
If I were a pediatrician, I would like the system to notify me when a newborn screening result is abnormal. This would allow me to contact the parents and start treatment for the infant quickly.
I believe the Newborn Screening System is a promising project that has the potential to make a real difference in the health of newborns in Thailand.