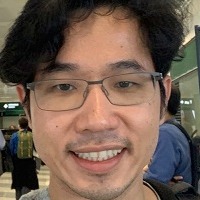 Suppasit Srisaeng
Participant
In my view, eHealth is more than just a technological advancement; it's an integrated approach that reshapes healthcare delivery and patient management. According to this conceptual framework, eHealth is built on three cornerstone functions:
1. Health in Our Hands: This function empowers individuals through digital tools for self-monitoring and tracking of health metrics. Think wearables for vital signs or apps for diet and exercise management.
2. Interacting for Health: Here, the focus is on harnessing technology to enhance communication within the healthcare ecosystem. This includes features like telehealth for patient-doctor interactions or digital platforms where healthcare professionals exchange expertise.
3. Data Enabling Health: This involves transforming raw health data into actionable insights, which can range from identifying public health trends to tailoring individualized treatment plans.
So, to sum up, eHealth should be understood as a comprehensive approach that utilizes digital technologies to collect and analyze data, foster efficient healthcare interactions, and enable hands-on individual health management. The ultimate goal is to enhance health outcomes, elevate patient engagement, and streamline healthcare delivery.