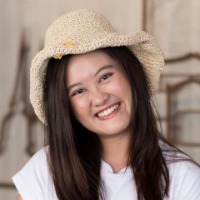 Thitikan Pohpoach
Participant
1. Have you ever observed a health informatics project in your (other) organization? Please provide a brief introduction
E-submission, one of projects developed in Thai FDA, allows market authorization holders (MAH) request health product approvals via Thai FDA online platform (Skynet).
2. How can this health informatics project help to improve the current practices?
E-submission is almost 100% paperless system so it really improves the practices. Two major advantages are described.
– More convenient for everyone: The applicants do not need to submit documents to Thai FDA in person. The authorities are able to review the documents online and request more documents (if necessary) in time.
– increase transparency: using electronic database allows us to track and trace electronic documents. It actually benefits the authorities to track the tricky applicants and also prevents the corruption in public sector.
3. Are there any challenges or difficulties in implementing the project?
After studying this course, I realized that the enterprise architecture is urgently needed for my organization. The alignment between organization mission and IT strategies should be clearly defined. Other major challenges are unawareness about the life cycle of electronic documents, lack of standard procedures, collection development and preservation policies, competencies of staff (yes, this is a major problems 😔) and so on.