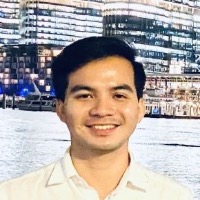 Teerawat Pholyiam
Participant
In my view, eHealth is a broad concept that encompasses the use of information and communication technologies (ICT) in the healthcare sector. It involves the integration of digital tools and systems to enhance healthcare delivery, management, and patient outcomes.
Below are the three dominant domains of eHealth, as outlined in a paper by Shaw T, et al. titled "What is eHealth (6)?":
Mobile Health (mHealth): mHealth utilizes mobile devices such as smartphones, tablets, and clinical devices to support healthcare activities, empower individuals to manage their health, and provide preventive healthcare. Patients often have the best knowledge of their own health, and social media can influence their decisions regarding self-care.
Telecommunication in eHealth: This involves the use of digital communication technologies for healthcare services. It encompasses telemedicine, which enables remote patient consultations, electronic health record sharing, health information exchange, and remote patient monitoring. Additionally, mobile health apps, emergency response services, and healthcare chatbots utilize telecommunication.
Integrated Systems in eHealth: System integration plays a crucial role in eHealth by facilitating the seamless exchange of health information between various healthcare components, systems, and healthcare providers. This enables professionals to manage data for Electronic Health Records (EHRs) alongside other systems, providing real-time data access and other applicable modules.
Mobile Health aims to improve patient care by making it easier to connect, reducing errors, and enhancing the efficiency of healthcare and wellness services, all while adhering to data standards and security measures.