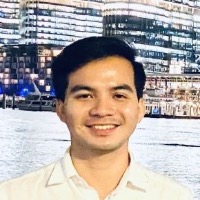 Teerawat Pholyiam
Participant
Telemedicine (this is used for primary consultations and initial diagnosis, remote patient care) can be considered as a source of big data. Big data typically refers to datasets that are large, complex, and constantly growing, often exceeding the capacity of traditional data processing tools.
Telemedicine data possesses several important characteristics, often categorized as the 7Vs:
Volume: Telemedicine generates vast amounts of data, including patient records, images, and real-time information.
Velocity: Data is produced and updated in real-time, necessitating swift processing for timely medical interventions.
Variety: Telemedicine data comes in diverse formats, such as structured patient records, unstructured medical images, and semi-structured reports.
Veracity: Accuracy and reliability of data are crucial to ensure quality patient care.
Value: The primary goal is to extract valuable insights from data to improve patient care and decision-making.
Variability: Data can vary significantly due to patient differences and technology usage, requiring effective management.
Visualization: Data visualization aids in understanding patient conditions, treatment progress, and health trends.
These characteristics underscore the complexity and significance of telemedicine data, which must be managed, analyzed, and secured effectively to provide high-quality healthcare.