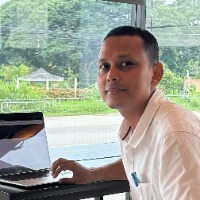 Phyo
Participant
It is a great interpretation and recommendation about patient confidentiality which was breached due to the ignorance of a staff member controlling the website. It is comprehensive and it includes as much information as possible in the action plan for prevention. I would like to point out the timing of the incident because you mentioned 'six months (at least)'. When I read through the article, it said "JMH said that no external third party viewed the information between September 28, 202 and March 23, 2023, but was unable to determine whether anyone viewed it between July 1, 2021 and September 27, 2022."
Thus, what I understand is that those data could be breached between July 1, 2021, and September 27, 2022. Why no third party can be viewed on September 28, 2022, and March 23, 2023, was not mentioned in the article.
In the action plan for prevention, if the conditions are favorable, the staff should store their sensitive data with encrypted files or data encryption should be done before moving to the server. Those sensitive patient information should be stored in a separate file location and network that can't be easily accessible by the public. Sharing confidential information should be reviewed by another staff or supervisor and it could be an efficient way to control human error.