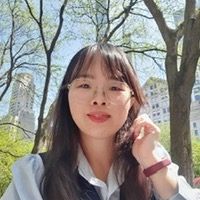 Nichcha Subdee
Participant
I would like to present 'Twitter' or the current name 'X' as an example that is considered as Big Data. Twitter can be categorized into the 5Vs of Big Data characteristics as follows:
1. Volume = There are millions of tweets posted daily from across the world, including texts, images, and various other media content.
2. Velocity = Twitter's users post and share their tweets in real time. In the event of incidents such as earthquakes or other natural disasters, users in affected areas and relevant organizations can rapidly share and update crucial information, enabling swift responses.
3. Variety = Twitter has both structured and unstructured data, ranging from textual content to images, GIFs, and videos.
4. Veracity = Despite serving as an information source, Twitter still has to deal with a lot of fake accounts or misleading information. The validation of each tweet's accuracy remains an ongoing challenge.
5. Value = The data on Twitter is valuable for businesses and other organizations because it allows them to analyze trends and get real-time insights into public opinions which helps in making decisions.