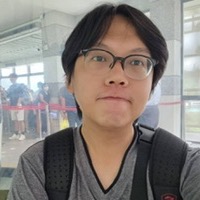 Sirithep Pl
Participant
The asset tracking data could be considered as Big Data. In the large organization or hospital, there are many valuable assets in each department that have to record and track. These data are concordance to the 5Vs of Big data characteristics as follows:
1. "Volume": Each department have different asset to record, for example,
in-patient care units have durable assets (e.g. patient bed, medical devices) and consumable products (e.g. saline solutions, drugs, etc.)
Laboratory units have durable assets (e.g. laboratory machine, microscope) and chemical solutions, etc.
These data are large in quantity and essential for intradepartmental/organization's management.
2. "Velocity": The velocity for generating, storing and analyzing data is one of the characteristics of Big data. In the hospital or organization, the recording and tracking of the data about the durable and consumable goods in each department are fast in day or month for consumable products and in quarter or year for durable assets.
3. "Variety": The recorded data of the assets are in various file types or values from each department due to the difference of types of assets.
4. "Value": These data are valuable for the hospital and organization for managing the resource to administrate hospital services and budget.
5. "Veracity": These data must be accurate and reliable for appropriate context within data analysis. If they are not accurate, the mistake will happen and may mislead for asset management.