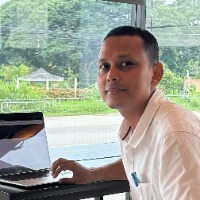 Phyo
Participant
In this scenario, I agree using SaaS as most appropriate cloud computing service model because of the following reasons.
– There is only one IT expert at the hospital who is already occupied with daily workload such as fixing computers.
– By using SaaS, no IT professional is required to design and develop the required software. The software can be developed within short period of time with SaaS. It is easy to set up and start using.
– The provider manages and maintains everything from applications, servers to networking.
– The software is accessible over any internet connection on any device.
For cloud server using in the hospital, I would suggest the following inputs to hospital executive board.
– Access to resources & mobility: cloud services provide services and resources to end users from any part of the world. Patient care can be improved faster and more efficiently. For example, waiting lists are more easily managed and physicians can review the latest diagnostic results from home.
– Scalability: Required CPU and memory could be scaled up or down when the data volume grows/reduces.
– Data security: Data security will be managed by cloud provider and hospital IT does not need to involve in security of hospital data.
– Cost savings: services are used by monthly subscription charges so that healthcare organization make decision on which package is appropriate for the setting.
– Maintenance and support: Provider can offer services like data backup, updates and upgrades so there is no additional workforce or service is required.