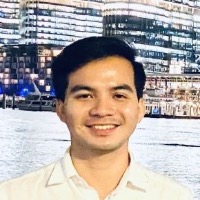 Teerawat Pholyiam
Participant
Hi Panyada, you explained very great! I would like to add few preventive measures to avoid the attack for above scenario as below:
Third-Party Vendor Assessment: Evaluate the cybersecurity practices of external vendors, especially those with access to your organization's systems or data. Verify that they adhere to your security standards.
Access Control: Implement stringent access control policies to restrict access to sensitive data. Follow the principle of least privilege, ensuring that employees have access only to the data and systems essential for their specific roles.
Additionally, I would like to specify that all employees should be provided training with regards to Phishing Awareness Training; this can conduct regular and comprehensive phishing awareness training. Employees should be educated on how to recognize phishing emails and avoid clicking on suspicious links or downloading attachments from unknown sources and to encourage them to report any unusual or suspicious activities promptly. Establish a clear and confidential reporting process for security incidents.