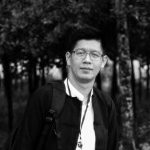 Soe Htike
Participant
I think "Facebook" can be a good example of big data. It fits in describing big data characteristics like –
1. Volume – Facebook data is generated in massive quantities daily. Billions of users worldwide generate text, images, videos, and interactions on social media platforms.
2. Velocity – Facebook data is generated in real time. Users post status updates, photos, and comments continuously. The platform needs to process and display this data promptly.
3. Variety – Facebook data is highly diverse. It includes text posts, multimedia content (photos and videos), user profiles, friend networks, and metadata. This variety of data types adds complexity to data processing.
4. Veracity – Veracity is a significant concern for Facebook, as it faces issues related to fake accounts, misinformation, and privacy breaches. Ensuring the accuracy and trustworthiness of user-generated content is essential.
5. Value – Facebook leverages its Big Data to provide personalized content, targeted advertising, and user engagement insights. Advertisers use Facebook's data to reach specific demographics, and users benefit from a more tailored experience.
6. Variability – Facebook data exhibits variability due to trending topics, viral content, and shifting user behaviors. The platform must adapt to these changes, such as algorithm updates, to prioritize certain types of content.
7. Vulnerability – Facebook faces vulnerabilities related to data privacy and security. Data breaches and unauthorized access to user accounts are ongoing concerns. The platform must invest in robust security measures.
8. Visibility – Facebook aims to maintain visibility into user activities to improve user experience and content recommendations. It employs algorithms to monitor content and user behavior.
9. Validity – Ensuring the validity of user-generated content on Facebook is essential to combat misinformation and fake accounts. The platform employs content moderation and reporting mechanisms.
10. Volatility – Facebook data is subject to rapid changes influenced by global events, user trends, and platform updates. Understanding these fluctuations is crucial for content delivery and engagement.