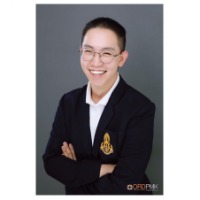 Teeraboon Lertwanichwattana
Participant
In my opinion, the data collected through the Mor Chana Mobile app for COVID-19 contact tracing can be classified as Big Data for several reasons.
1. Volume: This term refers to the large amount of contact information gathered from individuals who might have been exposed to COVID-19.
2. Velocity: Data is collected and updated rapidly, allowing for a swift response to prevent further transmission of the virus.
3. Variety: Various types of data are collected, including GPS coordinates, social media interactions, public transportation usage, and workplace attendance records.
4. Veracity: This aspect ensures the accuracy and reliability of contact data, taking into account potential discrepancies and errors.
5. Value: The data is valuable when analyzed to identify high-risk areas, super-spreader events, and transmission patterns, aiding in effective decision-making.
6. Variability: Contact patterns can vary due to factors such as lockdowns, social distancing measures, or changes in public compliance, making the data dynamic and adaptable to different situations.
7. Validity: It's essential to verify that the contact data comes from reliable sources and is not based on misinformation or unreliable reports.