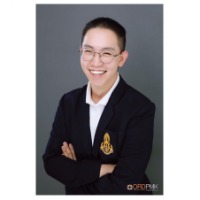 Teeraboon Lertwanichwattana
Participant
1. Have you ever observed a health informatics project in your organization? Please provide a brief introduction.
In my college, there was a project focused on monitoring heat stroke in military conscripts. Every year, approximately 60,000–80,000 men around the age of 21 were conscripted into the Royal Thai Army (RTA). Our responsibility was to monitor heat-related illnesses, specifically heat strokes, which have a high fatality rate of up to 50%. The RTA's heat-related illness prevention program included screening high-risk individuals, such as those with a high body mass index (BMI), acute respiratory or gastrointestinal illnesses. This screening process led to improved treatment protocols for heat-related illnesses. The recorded data was sent to the RTA Medical Department located in Fort hospitals across Thailand.
2. How can this health informatics project help to improve the current practices?
This project had several benefits. By sending information to the RTA Medical Department, healthcare providers could instantly access recorded data, leading to quicker diagnoses and policy decisions, especially during the hot and humid season. Furthermore, Fort hospitals nationwide could seamlessly share information, ensuring comprehensive and well-coordinated patient care when transferring patients for further management. Additionally, analyzing heat-related illness data identified trends, enabling proactive interventions and preventive measures for the following year. This proactive approach was crucial given the rising global temperatures, necessitating preparedness in preventing further complications.
3. Are there any challenges or difficulties in implementing the project?
Concerning this project, I am not entirely certain about all the challenges. However, a significant initial obstacle was the resistance to change. Healthcare professionals were hesitant to transition from paper-based to electronic systems due to unfamiliarity or fear of technology. Nevertheless, the project was essential for policy development to enhance the care of military conscripts, mandating changes in all Fort hospitals. Subsequently, proper training of staff and ongoing support became essential to ensure the effective use of the project. Even now, continuous training and support are necessary for all Fort hospitals to accurately record the data.