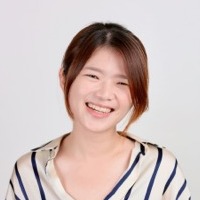 Supida Bamrungtrakulsuk
Participant
The big data that could be an example related to our daily life would be health and fitness data collected by a wearable smart device called Apple watch.
5Vs characteristics
1. Volume
The Apple Watch continuously collects data and tracks physical activities, such as step counts, heart rate measurement, blood oxygen, time asleep, respiratory rate, EKG, and body temperature etc., resulting in a vast volume of data being generated for each user over time.
2. Velocity
The Apple Watch shows real-time data, for instance heart rate monitoring, which is synced continuously to the connected iPhone for immediate health insights and alerts.
3. Variety
The Apple Watch consists of various sensors that capture a diverse range of data types; for example, GPS for location information during workouts, accelerometers for step counts and sleep tracking, optical heart sensor for heart rate, and gyroscopes for standing activity etc.
4. Veracity
Data accuracy and quality collected by Apple Watch could be influenced by some factors, such as proper device fit and usage.
5. Value
Monitoring user's health and fitness data from Apple Watch could provide health insights for informed decisions about their well-being, including tracking daily activity goals, monitoring heart rate trends, and detecting irregular heart rhythms or falls, which can be life-saving.