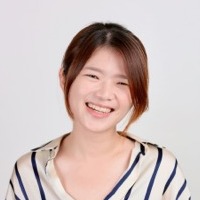 Supida Bamrungtrakulsuk
Participant
1. Have you ever observed a health informatics project in your (other) organization? Please provide a brief introduction.
Since my work doesn't related to healthcare or IT directly, I would like to discuss a health informatics project that I have experienced before, called Thailand Digital Health Passport for COVID-19. During the COVID-19 pandemic, Thailand developed digital health passports or health certificates in Mor Prompt mobile application in 2021 to facilitate safe travel and access to various venues based on individuals' vaccination and health status. The digital health pass (DHP) contains identification information, vaccination records, COVID-19 testing results, and recovery status in the form of QR code certified by the European Union in 2022.
2. How can this health informatics project help to improve the current practices?
The digital health pass facilitates more efficient and safe travel for individuals to provide proof of their COVID-19 vaccination records, negative test results, or recovery from the virus, reducing the risk of transmission during travel. DHP provides contact tracing features in which the passport could assist in identifying and notifying individuals who may have been exposed to COVID-19, helping to control outbreaks. The digital passports also help ensure the accuracy and authenticity of COVID-19-related information, which reduces the risk of fraudulent test results or vaccination records. Lastly, DHP provides privacy control that allows users to control who can access their health data via the application to protect their personal health information, instead of holding paper increasing risks of data breach.
3. Are there any challenges or difficulties in implementing the project?
Due to the urgent development and implementation of the DHP project during the COVID-19 pandemic, a poorly designed application could result in technical issues. In 2021, there were reports of DHP system failure that vastly impacted and slowed down inspection of COVID-19 information proof, leading to temporary travel restrictions or suspensions and border congestion. The system failure was possibly caused by software bugs, server downtime, or network connectivity issues, preventing users from accessing or updating their DHP information. If there was a high demand of accessing DHP simultaneously, this potentially resulted in performance problems, leading to slowdowns, errors, or system crashes.