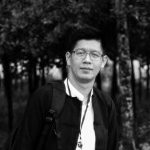 Soe Htike
Participant
1. Have you ever observed a health informatics project in your (other) organization? Please provide a brief introduction.
In Myanmar, specifically within the context of malaria surveillance, the digitization of Malaria Case-Based Reporting and Surveillance (MCBRS) represents a notable health informatics project. The MCBRS is designed to transition from traditional paper-based reporting to a more efficient and comprehensive digital system. It is a web-based application with two components – mobile and desktop versions.
The current malaria surveillance systems in Myanmar exhibit several weaknesses that hinder their effectiveness in tracking and responding to malaria. The fragmented reporting platforms are a primary issue. Many implementing organizations, including non-governmental organizations (NGOs) and healthcare facilities, often rely on their reporting mechanisms, which lack standardization and interoperability. The fragmentation of reporting practices contributes to data silos. Different organizations and healthcare facilities often keep their data isolated within their systems, hindering collaboration and comprehensive data analysis.
Another significant weakness is paper-based reporting. Many public health practices, especially at the grassroots level, depend on manual record-keeping and paper forms. This reliance introduces vulnerabilities, including data inaccuracies, reporting delays, and challenges in data retrieval and sharing. Timely reporting of malaria cases is critical, but paper-based and fragmented reporting can lead to delays in data transmission, potentially resulting in missed opportunities for early intervention. Managing a paper-based reporting system is resource-intensive, straining limited healthcare resources with needs for physical storage, manual data entry, and data validation.
MCBRS aims to enhance the collection, analysis, and utilization of malaria surveillance data in the country. It involves the integration of digital technologies and software solutions to streamline data management processes within the National Malaria Control Programme (NMCP) and among various stakeholders, including implementing partners, healthcare providers, township health facilities, and Integrated Community Malaria Volunteers (ICMVs).
2. How can this health informatics project help to improve the current practices?
By transitioning to a digital platform, the accuracy of data collection and reporting is expected to improve. Real-time data entry minimizes the risk of errors associated with manual recording and transmission. This improvement in data accuracy contributes to more timely and informed decision-making. With the MCBRS, data can be transmitted from remote areas with limited connectivity, improving the speed at which information reaches central surveillance authorities. This is particularly crucial in areas where access to healthcare facilities is challenging. The digital platform enables real-time monitoring of malaria cases and interventions, providing a comprehensive overview of the malaria situation at the township and regional levels. This facilitates proactive responses to emerging challenges.
The digitization of reporting reduces resource intensity by eliminating the need for physical storage and streamlining data entry processes. MCBRS promotes standardized data collection practices, reducing fragmentation and ensuring data consistency across organizations. It also allows for more sophisticated data analysis, facilitating the identification of trends, hotspot mapping, and early detection of outbreaks. This analysis can inform targeted interventions, resource allocation, and policy decisions.
3. Are there any challenges or difficulties in implementing the project?
Despite the potential benefits, the implementation of the MCBRS digitization project in Myanmar is not without challenges. Integrating the new digital system with existing healthcare infrastructure and practices can be complex. Compatibility issues, data migration, and the need for interoperability between different health information systems may pose implementation challenges. Limited internet connectivity and infrastructure in remote areas can hinder the effective deployment of digital systems. In areas with poor network coverage, data transmission and synchronization may be delayed, impacting the timeliness of reporting. Ensuring that healthcare workers, ICMVs, and other stakeholders are proficient in using the digital system is crucial. Adequate training and ongoing support are essential to overcome potential resistance to technological change and ensure accurate data entry. Safeguarding patient data and ensuring data privacy are paramount. The digital platform must adhere to strict data security protocols and comply with relevant regulations to protect sensitive health information.