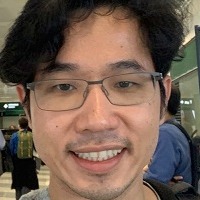 Suppasit Srisaeng
Participant
1. Health Informatics Project in My Organization
Project: Custom Health Information System (HIS) integrating screening data, lab results, and appointment scheduling.
2. How It Improves Current Practices
Workflow Efficiency: Streamlines the process of accessing and updating patient data, making healthcare delivery more efficient.
Patient Care: Enables real-time monitoring and quick decision-making, improving patient outcomes.
Data Centralization: All relevant data is in one place, making it easier for healthcare providers to get a comprehensive view of a patient's health.
3. Challenges in Implementation
Optimization: The system is more than 10 years old. It's functional but could be more user-friendly and feature-rich.
Interoperability: The system needs to be able to communicate seamlessly with other healthcare systems for a more cohesive healthcare network.
Transition to Paperless: While the system has digitized many aspects, a complete transition from paper-based to digital records is still in progress.