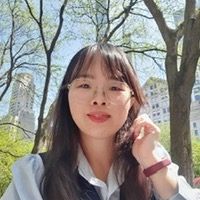 Nichcha Subdee
Participant
1. Have you ever observed a health informatics project in your (other) organization? Please provide a brief introduction.
= I am currently involved in the Global IBD Visualization of Epidemiology Studies (GIVES) in the 21st Century (GIVES-21) project as a project coordinator in Thailand. The main investigator for this project is the Faculty of Medicine at The Chinese University of Hong Kong. GIVES-21 is a multi-center project collaborating with several countries around the world. Its primary goal is to define the global burden of inflammatory bowel disease (IBD) and identify environmental risk factors associated with the disease. Each center involved in this project utilizes REDCAP for data collection from participants. My responsibility is to complete all of the questions in REDCAP and submit them to the main investigator for further analysis.
2. How can this health informatics project help to improve the current practices?
= I have found REDCAP to be highly useful. It eliminates the need for paper-based questionnaires when interacting with participants. I can simply ask participants the questions and record their responses directly in my REDCAP account on my phone simultaneously. In many of the projects I work on, there's a reliance on paper-based questionnaires since some participants prefer them over answering questions via a link on their smartphone.
3. Are there any challenges or difficulties in implementing the project?
= So far, there is not any challenges or difficulties in using REDCAP for this project.