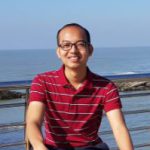 Pyae Thu Tun
Participant
Since the board members will not be familiar with technical benefits for cloud service, the following information will be useful for them to understand and supportive for decision making.
– Elimination of Physical Hardware: A cloud server eliminates the need for physical hardware, reducing deployment, repair, and maintenance costs.
– Automated Backup Services: Cloud vendors provide daily or periodic backups, enhancing data security and reducing the need for additional human resources.
– No Location Constraints: There's no need to consider physical server placement or allocate space, offering greater flexibility in server management.
– Scalability: Cloud servers can easily adjust user and usage scales to meet hospital requirements efficiently.
– Enhanced Data Security: Cloud servers are managed by highly skilled technical professionals following rigorous company protocols, ensuring better data security.
– Minimal Data Loss Risk: The chance of data loss is extremely low, and cloud servers often include data recovery systems for added protection.
When deciding deployment model, we should really think about using Software as a Service (SaaS). With SaaS, the software and everything needed to run it is taken care of by the company we request the service. This means our IT person, who's already pretty busy fixing IT stuff and dealing with daily tasks, won't have more work to do.