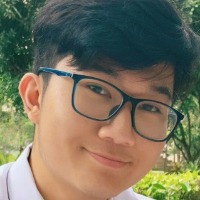 Weerapat Pipithruengkrai
Participant
In my opinion, eHealth refers to the intersection of digital technologies and healthcare that serves as a bridge between healthcare providers and patients to contribute the healthcare accessibility and quality. It involves the integration of three key disciplines.
Firstly, information and communication technologies (ICT) are used for enhancing healthcare delivery and improving health outcomes. These technologies offer tools and platforms that can facilitate communication, data sharing, and telehealth services. This discipline is comparable to the "Interacting for health" domain.
Secondly, electronic health records (EHR) are essential for efficient health operation and management. EHR enable comprehensive storage of patient information and simplifies workflows for healthcare providers. This discipline is comparable to the "Data enabling health" domain.
Lastly, mobile health (mHealth) serves as a digital tool for health monitoring, and health informatics systems aid in data analysis and decision support. The mHealth can be accessible everywhere and anytime, which promotes readiness and promptness in delivering healthcare service. This discipline is comparable to the "Health in our hands" domain.
Overall, these three key disciplines establish an approach that not only facilitates the delivery of healthcare services but also allows both healthcare practitioners and patients to access medical services seamlessly.