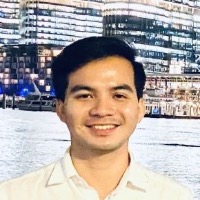 Teerawat Pholyiam
Participant
Benefits of Cloud Computing
Improve the quality of health care service – To engage with patients and be able to coordinate with co-workers efficiently in real-time, all cares maintain safety and security. Especially, health records can be transferred from paper-based records into Cloud-based server.
Enhance Interoperability – to develop digital healthcare, Cloud-based system can connect and exchange database between med technology, medical device and electronic health records can interface freely.
Safety and Security – Cloud server is centralized and maintain data backups securely, this can restore if needed and users may be required to access with two-factor authentication for privacy.
Access Easily – All patients are able to install and login into the app with their username credentials as well as users (health care providers) can access easily from anywhere at anytime to monitor or perform health care service.
Cost Savings – No need to spend much money with own server storage, Cloud-based system is cheaper and worth to be invested in Cloud server service to store data and be able to connect each other conveniently. Customers can request for demo and trail package for testing before to make a decision of purchase.
I will choose Software as a service (SaaS) to support the project of web-based application with the following reasons.
At the hospital, there is only IT officer and she/he has no experience to coordinate computer network and server to build the web-based application.
The web-based application required multi functions to conduct health care records from patients such as patient's personal information, clinical signs and symptoms.
As per above conditions, I would like choose SaaS, because this cloud-based software fully allows users utilize to the online app for multiple functions such as users can access the app through web browsers, app or APIs and health care providers can also generate applicable reports daily from cloud service. The SaaS cloud-based software is aimed to protect patient's privacy and security while providing secure, reliable and efficient service, so for this scenario SaaS is the most appropriate option to develop the web-based application for patient's appointment for limitations of IT sector for example Health Cloud from Salesforce can be the choice to conduct this project as they are one of the best Cloud-Based platform solutions.