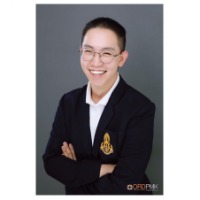 Teeraboon Lertwanichwattana
Participant
In my view, one of the key advantages of opting for a cloud server is its capacity to adjust resource allocation based on the hospital's data needs, a concept commonly referred to as scalability. Moreover, it offers robust security measures and compliance standards, typically surpassing what a smaller hospital IT team can establish independently. Additionally, it facilitates continuous data backup, which aligns seamlessly with the scalability feature. The cloud also streamlines server maintenance, updates, and security patches without causing disruption to the workflow of our limited IT personnel.
Furthermore, I believe that a cloud server can bring added benefits, such as enhanced capabilities for data analysis and monitoring related to the diagnosis and treatment of various diseases. It provides on-demand access to computing resources, secure sharing of Electronic Health Records (EHR) among authorized healthcare professionals and facilities worldwide, ensures timely access to critical information for life-saving purposes, reduces duplication of testing, and enables more effective tracking of patients' healthcare data.
Regarding the deployment model, I recommend adopting Platform as a Service (PaaS). This choice offers several advantages, including streamlined and cost-effective app development and deployment. It inherently provides scalability to handle fluctuations in demand, empowers developers with customization capabilities without the burden of software maintenance, significantly reduces coding requirements, a particularly valuable feature given our limited IT personnel. Furthermore, PaaS can deliver enterprise-level infrastructure and security, ensuring seamless integration and interoperability of all healthcare data.