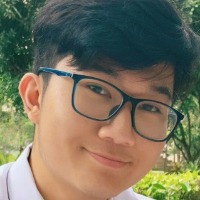 Weerapat Pipithruengkrai
Participant
I think Electronic Health Records (EHR) data would be considered as "Big Data", since it is digital records of patient's health information, such as medical history, diagnoses, lab results, etc. In my opinion, EHR data have the following big data characteristics:
5Vs characteristics (Volume, Velocity, Variety, Veracity, and Value)
Volume: The volume of EHR data can be massive as it consists of comprehensive patient records that include medical history, diagnoses, medications, lab results, and much more. Moreover, as the EHR data are individual data, it is expected to increase exponentially every day.
Velocity: EHR data is created and updated continuously as patients receive medical care. Each patient interaction contributes to the data stream in real time.
Variety: EHR data is highly diverse as includes data from various specialities and departments. The EHR data can be in all structural types such as structured data (standardized health records), semi-structured data (clinical notes and reports), and unstructured data (medical images, hand-written notes).
Veracity: EHR data is required to have accuracy, completeness, and consistency, as it's essential for healthcare operations. Since data quality can impact healthcare outcomes.
Value: EHR data is essential for healthcare providers, as they are fundamental information for healthcare operations such as diagnosis or treatment. In addition, EHR can improve the quality and efficiency of healthcare delivery by supporting research, communication, and continuity of care among providers and patients.
7Vs characteristics (Adding Variability and Visualization):
Variability: Variability in EHR data can refer to format, structure, meaning, or context.
Visualization: EHR data can be used with visualization techniques that can convey information, patterns, and insights that can be easy to understand.
10Vs characteristics (Adding Vulnerability, Validity, and Volatility):
Vulnerability: EHR data is highly sensitive and subject to privacy regulations, which are required to be protected against data breaches and unauthorized access.
Validity: The viability of EHR data refers to the correctness and reliability of the patient information. It is essential to reduce data errors to improve outcomes.
Volatility: The patient data is required to be regularly updated to ensure data relevance and continuity of care outcome.