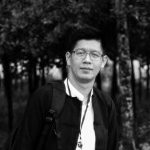 Soe Htike
Participant
I think there are some very simple ways to hack a system even without sophisticated technical skills, such as "Social engineering" which involves tricking people into giving you access to their systems or information. For example, you could pose as a legitimate IT support person and ask for someone's password. Or, you could send a phishing email that looks like it's from a trusted company and ask the recipient to click on a link that installs malware on their computer.
The other option is "default passwords". Many devices and systems come with default passwords that are easy to guess. For example, the default password for many routers is "admin." If the user hasn't changed the default password, you can easily hack the device by simply trying the default password.
I also think of a "physical access" but I don't want to sound ridiculous while everyone is talking seriously.