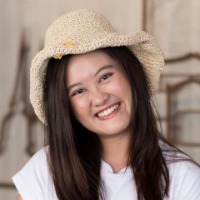 Thitikan Pohpoach
Participant
I totally agree with my classmates above. Another service widely developed during the pandemic is telepharmacy.
Give an example of the existing project
During the COVID-19 pandemic, telepharmacy (the delivery of pharmacy services using information technology for patients at a distance) played an important role in several clinical services. This service involved a wide range of pharmacy services, such as medication reviews, drug information services, and patient counseling.
Problems or limitations of the project
– Data security – The service involves the transmission of personal and health-related information. Therefore, the security of information becomes a concern.
– Lack of interoperability of systems
– Lack of technological infrastructure and skills.
– a delay in the implementation of new laws
What knowledge and skills of health informatics could help improve the project?
Knowledge and skills in health informatics are essential to improve telepharmacy. Besides the core skills my classmates mentioned above, enterprise architecture is an interesting concept to integrate telepharmacy into routine practice. EA is valuable tool to assist the digitalization of patient experiences, operational processes, or entire business models themselves.