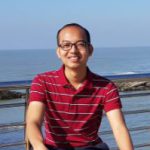 Pyae Thu Tun
Participant
Certainly, during the COVID-19 outbreak, various health information technology (Health IT) projects emerged to assist with outbreak monitoring and control. One such project that could potentially perform better with the application of public health informatics knowledge and skills is contact tracing mobile applications.
Problems or limitations of the project
Many users are concerned about the privacy of their personal data, as these apps collect location and proximity data. This has led to low adoption rates among users.
Another issue I observed was the lack of effective communication between different contact tracing apps. This made it difficult to track cases across different regions or countries, which is crucial during a global pandemic.
Moreover, I found that some of these apps were not very user-friendly. Notifications were often unclear, and user engagement was quite low. If users don't regularly update their status or if the app doesn't provide clear information, it can seriously hinder its effectiveness.
What knowledge and skills of health informatics could help improve the project?
Reflecting on these challenges, I believe that experts in public health informatics could make a significant difference. They could ensure that these apps implement strong data privacy rules, making sure our personal information remains safe and anonymous while still serving its purpose.
Furthermore, having standards in place for interoperability between different contact tracing apps would be incredibly valuable. It would mean that no matter where I am or where I go, these apps could work together seamlessly to provide a more comprehensive view of potential exposures.
Improving the user experience is also essential. Public health informatics experts could help design these apps to be more user-friendly, with clear notifications and features that encourage regular use. By applying principles from behavioral psychology, they could motivate users to actively engage with the app.
Lastly, bringing public health informatics specialists on board could bridge the gap between app developers and public health authorities. This collaboration could ensure that the apps align with public health goals, follow guidelines, and adhere to epidemiological best practices.
Incorporating these health informatics knowledge and skills into contact tracing mobile applications would not only ease my privacy concerns but also make these apps more effective, user-friendly, and ultimately more useful in monitoring and controlling outbreaks like COVID-19.