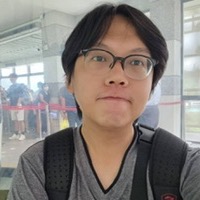 Sirithep Pl
Participant
Example of the existing project:
During the outbreak, "Thai Chana" was the widely used mobile application in that situation. It was easy to use, only scanned the QR-code to check-in and check-out in each place where the people went to. This application aimed to collect these data and used to trace the people who came to the COVID-19 outbreak place. Another objective for this application was providing the data to registered place for evaluation the crowding of the people in own place for adjustment the entry or service
Problems/Limitation:
After this application was launched, some problems were discovered.
– First was the user experience. Although this application was easy to use for checking-in to the place, some people (e.g. me) frequently forgot to check-out. These may affect the data integrity for management and tracing.
– Another concern was about personal data privacy. The people were concerned about the privacy of their data and how the government would secure them and manage when the data were leaked.
– In the late phase of the pandemic, we had many applications other than Thai Chana, which had to register in each new application. There was a lack of interoperability between each application.
How to improve the project:
The well architecture of the application is the essential knowledge and skill to improve the implementation of the application. All stakeholders should be included such as healthcare providers/administrators for providing the requirement in the health science aspect and communicate to IT technicians to design and develop the user friendly application.
As aforementioned, the data privacy and security were the concern of this application. Thus, in the application development, the essential data should be collected. The data security method should be ensured.
Finally, interoperability between each application should be available to decrease redundancy of the data entry and improve the data sharing between applications.