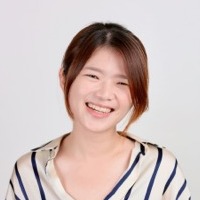 Supida Bamrungtrakulsuk
Participant
Thai-Chana is one of the COVID-19 disease-control tracing mobile applications as an online registration system for people entering public venues. This system aims to determine crowdedness of business and public locations for disease-control measures of physical distancing management. The app allows users or visitors to 'check-in' and 'check-out' by scanning QR code when visiting places. They are notified and provided trace information of infected visitors to track down visitors with close contact to them based on location and timeline. However, criticisms and concerns of using Thai-Chana app include data privacy, data redundancy, and data integrity and quality.
Data privacy and security:
Thai-Chana application requires real-time location of users by coercing visitors to give their private information before entering some places, which is considered as a privacy violation. For those with no smartphone, writing down their private information is also requisite by using a given pen as the same as others. This measure not only increases a contact of disease but also induces a leakage of personal data to third parties, resulting in problems of scam calls and spam messages have arisen until these days.
Data redundancy :
Apart from Thai-Chana, another COVID-19 tracing application with similar functions is MorChana. While visitors check in to the Thai Chana system and MorChana recording the location by GPS, both applications collect the same user's personal information and location. These systems lead to data redundancy that wastes excessive resources to store the same data in separate databases of these two apps, since the redundant data is eventually transferred to the Disease Control Department (DCD).
Data integrity and quality :
As aforementioned, there is a gap of data collection between users who can and cannot access the Thai-Chana system via smart devices. Since the data from visitors with no smartphone results in paper-based records, some collected data with poor handwriting affect the data integrity when digitizing data from paper to database. Moreover, unwillingness to give private information could coerce visitors to provide false information intentionally.
Solutions :
To apply knowledge and skills of health informatics to the Thai-Chana system project, well-planned implementation of data privacy regulations and management of information technology security could prevent user's data violation and leakage, which is crucial to the reliability of the database owner or government to the users. If the users trust in the data privacy and security system of the application, they would be more willing to reveal the real personal information that is advantageous to the data quality for the disease control measure. Using tools and technology, such as tablets, for data collection instead of digitizing paper-based records could encourage data integrity. Furthermore, a health informatics interoperability system designed by enterprise architecture could avoid redundant data entry if there were an organization (or DCD itself) controlling data flow and centralized data from different application databases. The interoperability also prevents the development of duplicated applications/projects, saves the cost of wasted data storage, and utilizes information technology resources more efficiently during pandemics.